Hygiene and infection prevention
Hygiene and infection prevention for our guests and staff are very important to us and a matter of course. Due to the current situation only 20 guests can stay at the Institute at the same time.

Expertise of staff
The MFO housekeeping staff is very well schooled in hygiene requirements. Already in the past we have put great value on this issue and frequent hygiene trainings are an integral part of our work. Therefore, our staff is very well prepared even for the additional requirements in times of covid-19.
Cleaning and disinfection
All rooms are regularly cleaned (and disinfected where necessary) and ventilated. Sufficient soap, paper towels and hand disinfectant are available in the toilets. Furthermore, hand disinfection dispensers are available both in the entrance area of the guest house and in the entrance area to the library.
Meals and arrangements in the dining hall
Upon your arrival on Sunday evening a small snack and a drink will be available in your room from 6 p.m.
Until further notice meals will not be served as a buffet. All meals will be served as plated portions. Breakfast will be prepared on a separate tray for each guest.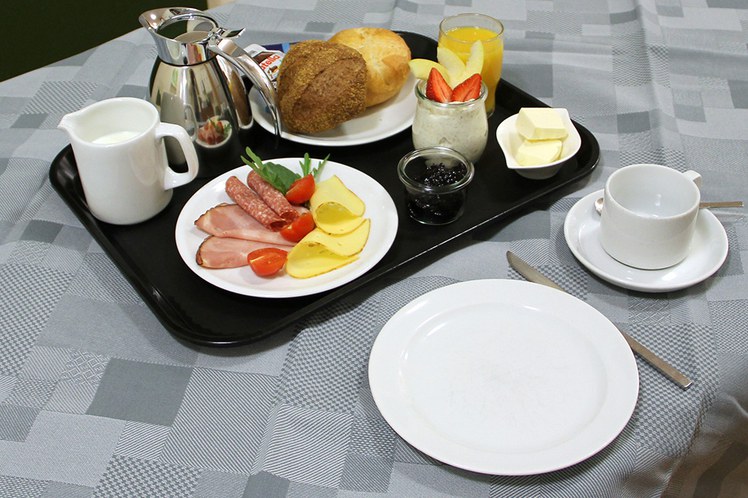 We have set up the dining hall in order to take care for the necessary safety distance. Only two guests will sit together at one table and tables will be placed at a sufficient distance from each other. We urge all guests to take their designated places and not to rearrange the seating order so that our staff can serve the meals precisely to the correct recipients.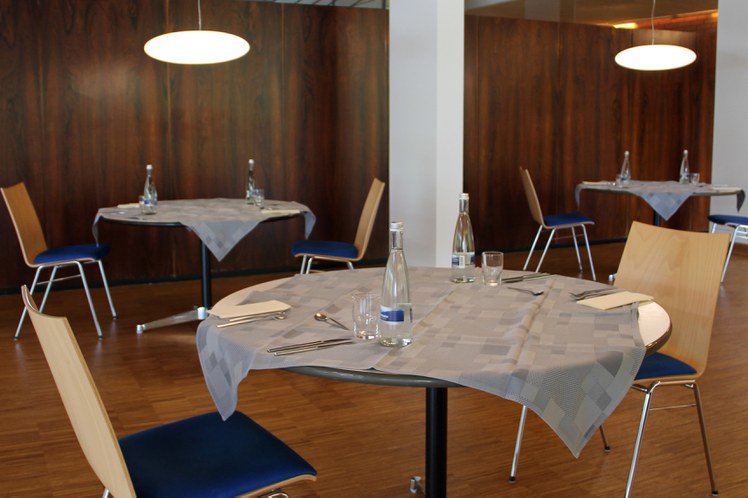 After each meal the dining hall will be cleaned. Please note, that due to this requirement it is unfortunately not possible to stay in the dining hall after the meals.
Contact to staff members
In order to keep the safety distance suitable measures have also been taken in the reception/guest office. Please note, that all other parts of our administration may only be personally contacted after announcement via the reception/guest office.
Talks and Discussions

Due to the reduced number of participants an adequate safety distance can be well maintained in the lecture halls.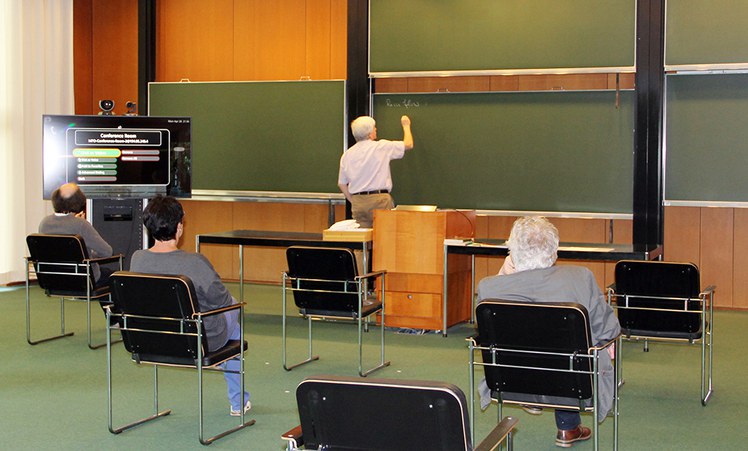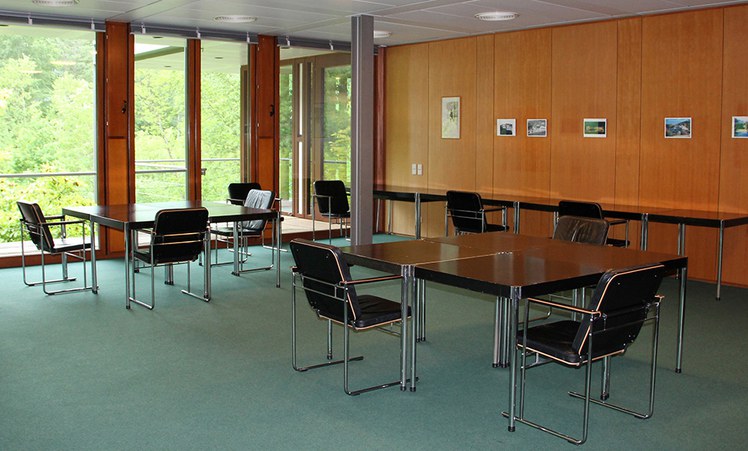 Furthermore, there are several areas throughout the library building and the guest house where small groups can meet and discuss while keeping an adequate distance.