Installing the printers and print drivers
Open the Windows Explorer Filemanager and enter the address \\print.guest.mfo.de into the address bar:
Double-Click the printer you wish to use and confirm the driver installation: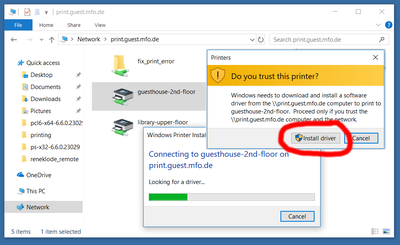 You can now use the printer as usually. Repeat the steps for further printers you want to use.
Windows 8 or 10 Error 0x000006d1
On Windows 8 or 10 you might get the following error message when installing the print driver: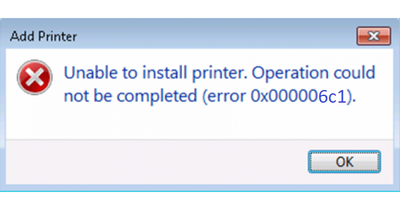 To fix this error open the folder "fix_print_error" or download and run the fixprinter.exe file. This will set the necessary settings on your laptop to use our printers.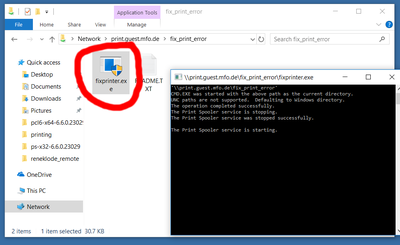 Please note that the anti-virus software or the personal firewall on your laptop may block the connection to the printer.