Charging station for electric cars
On July 6, 2021, the MFO put its new charging station for electric cars into operation. Guests arriving by electric car will in future be able to charge their vehicles directly at the MFO parking lot.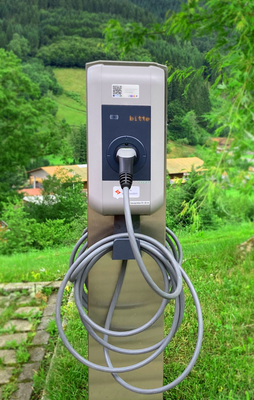 The double box with 2 x 11 kW AC can charge two cars simultaneously. Depending on the type of vehicle and the battery size the charging will take 1.5 to 3 hours for a range of 100 km. Guests can obtain an RFID charging card and pay their bill at the reception.