Oberwolfach celebrates 75 years
See the complete press release in German...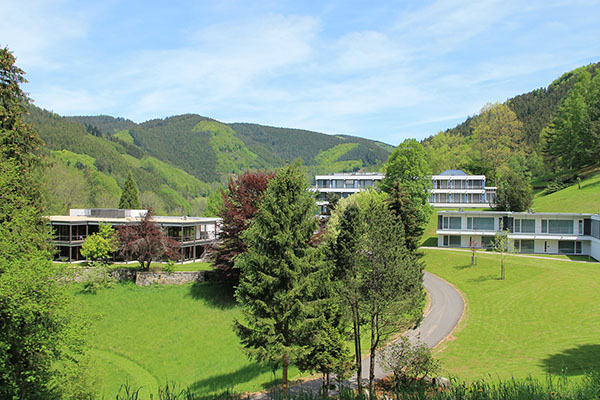 The MFO celebrates its 75th anniversary. Numerous guests from science, politics and economy are invited to the festive event on 5 July. The Minister of Science, Research and the Arts in Baden-Württemberg, Theresia Bauer, has also announced her participation.

For many decades, the MFO has been a globally well recognized institute. Here, in the middle of the Black Forest, the leading experts of all mathematical fields regularly meet to discuss recent developments with others and to generate new ideas. Over 2500 research guests from all over the world visit the institute each year.

To celebrate its 75th anniversary, the MFO has invited two outstanding mathematicians to give a festive lecture: Prof. Dr. Cédric Villani and Prof. Dr. Stefan Müller. In addition, representatives of related institutions and authorities will address greetings to the MFO: Theresia Bauer (Ministry for Science, Research and the Arts in Baden-Württemberg), Dr. Michael Meister (Federal Ministry for Education and Science), Prof. Dr. Albert Sickmann (Leibniz Association), Prof. Dr. Friedrich Götze (Gesellschaft für Mathematische Forschung), Dr. Wilhelm Krull (Volkswagen Foundation), Beate Spiegel (Klaus Tschira Foundation) and Dr.  Detlef Schneidawind (Oberwolfach Foundation).