International Cooperative Research
The Mathematisches Forschungsinstitut Oberwolfach (MFO, Oberwolfach Research Institute for Mathematics) is an international research centre situated in the German Black Forest. Leading experts from all over the world meet at the Institute in order to pursue their research activities, to discuss recent developments in their field with others, and to generate new ideas. The Institute is a member of the Leibniz Association and is funded jointly by the German federal government and the state governments. Read more about the Institute...
Propose & Apply
The scientific program of the MFO consists of six central programs: Workshops, Mini-Workshops, Seminars, Arbeitsgemeinschaft (study group), Research in Pairs, and Oberwolfach Leibniz Fellows. Follow the links to receive detailed descriptions and information on the proposal and application processes for each program.
Visitors who wish to combine an existing invitation to an Oberwolfach Workshop with a research visit to an European University may wish to apply for a Simons Visiting Professorship. Furthermore, junior researchers can apply for certain grants covering travel expenses. Get a full overview on the Institute's scientific program...
Oberwolfach Services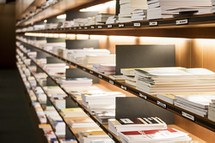 The MFO publishes summaries of all meetings in the series Oberwolfach Reports. The Oberwolfach Preprints mainly contain research results related to a longer stay in Oberwolfach. Snapshots of modern mathematics from Oberwolfach explain mathematical ideas in an accessible and understandable way for non-academic readers. The Library Catalogue provides information on books and printed journals available from the Institute's library. Scientists, lecturers, and science journalists may also find our online photo database helpful.