Outdoor activities
Hiking and running
Hikers will find lots of hills and might want to bring suitable footwear with them. Maps can be borrowed at the reception. Prof. Dr. Ralf Hiptmair provided us with a collection of running routes.
Cycling
For longer trips, we have a few bikes and helmets to lend. The bikes can be found in the bike shed behind the building, at the parking lot. Helmets and locks can be borrowed at the guest services office.
Soccer
Thanks to an agreement with the local municipality our guests are allowed to play soccer on the sports ground in the village of Oberwolfach after an advance reservation. If you would like to play soccer with a some colleagues please contact us beforehand.
Concerning all outdoor activities, please consider our tips for protection against ticks. Especially during summer you should be aware of ticks when you stay outside in the forest or in the meadows. See our practical hints section on how to reduce the risk of a tick bite and what to do if it happens anyway.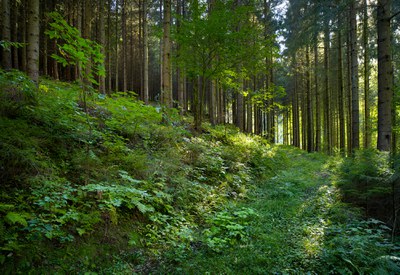 Interesting sites in and around Oberwolfach
We provide information on museums and other interesting sites in and around Oberwolfach at the information desk opposite the reception in the guest house. We recommend a visit to the MiMa museum on Minerals and Mathematics, that the Institute runs in Oberwolfach together with the village and the minerals association. See www.mima.museum for details.
For families
At the reception we have prepared a special collection with attractions for families. In order to reach them we recommend to rent a car, in particular if you stay over the weekend. Our staff can help you to arrange this. A children's playground is also nearby. Please inform yourself at the reception.
Indoor activities
Fitness
At the basement of the library building there is a fitness room with several exercise machines and pieces of sports equipment, table tennis and tabletop soccer (please enter only with sports shoes resistant to abrasion).
Music
At the basement of the library building we provide music room with several instruments, among them a piano, a guitar, a cello and a violin.
Reading
You find a selection of fiction books on the first floor of the guest house. A selection of children's books is also available.
Games and toys
There is a lounge area with a billiard table at the basement of the libary. A half-men-size chess game is located on the second floor of the guest house. Board and card games can be found opposite the reception in the guest house.
Researchers who bring their children with them can borrow a variety of toys for different ages. Please ask at the reception for them.