Information for early career researchers
Programs for early career researchers
Two out of the six main programs of the MFO address especially to early career researchers: The short-term program "Oberwolfach Seminars" and the long-term program Oberwolfach Leibniz Fellows.
Oberwolfach Seminars
The Oberwolfach Seminars are week-long events for up to 25 participants. They are organized by leading experts in the field and address Ph.D. students and postdocs from all over the world. The aim is to introduce the participants to a particular hot development. The topics are announced at the beginning of each year in our annual schedule. Thanks to the support of the Carl Friedrich von Siemens Foundation, travel expenses can be reimbursed up to 150 Euro in average per person. See the details on the application process.
Oberwolfach Leibniz Fellows
The focus of the program Oberwolfach Leibniz Fellows (OWLF) for postdoctoral researchers is to support outstanding mathematical junior researchers in the realization of own research projects during an important period of their scientific career. Early career researchers, having received their doctoral degree not more than 5 years ago, can apply for a stay from one to three months at Oberwolfach in order to realize a research project either individually or in small groups. Applications can be made at any time. More information can be found in the overview of the program.
---
Grants
Depending on the scientific program you are participating in, we are able to offer several grants covering travel expenses. Early career researchers may for example apply to participate in an Oberwolfach Workshop as
Your eligibility for any of these grants is decided by the MFO, subject to a prior application. Please find details on each grant and information how you can apply in the overview of grants.
---
Support for families
Having young children it might be difficult to organize a week-long or even longer research stay. Therefore, the Institute offers the possibility to bring your children with you, depending on our capacity. We have a small number of rooms suitable for families and we can provide baby beds and baby seats for the tables. Furthermore, the Institute can help with finding and funding child support (baby sitting, child care arrangements), if necessary. Please, see the information leaflet and send us the filled in application form in due time prior to your stay.
During your stay we offer a variety of toys for different ages as well as a selection of children's books to borrow. Please ask at the reception for them.
---
---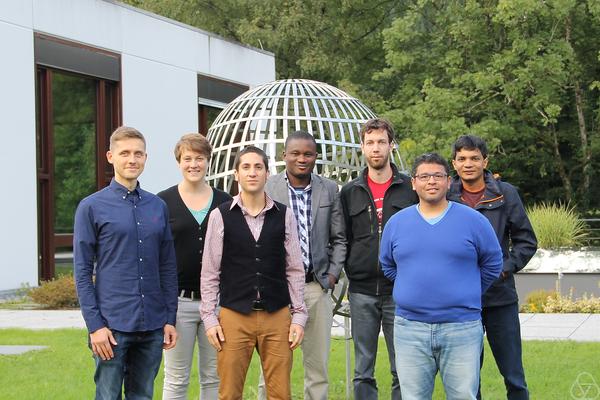 Experiences of other early career researchers
Early career researchers can benefit from our scientific program in various ways. In many cases a stay in Oberwolfach was the bridge for the further research career. People often mention the excellent networking possibilities and the inspiring and supportive atmosphere. Here are some of their impressions from a survey of 2015 and from reports of former Oberwolfach Leibniz Fellows:
"Time passed extremely quickly, but I was more productive than in any other five weeks this year."

"The Leibniz fellowship is probably unique in being able to offer young researchers the opportunity to talk with so many different mathematicians. As a consequence, we now have a joint research project."

"I invited three of my collaborators and we were able to start a new project in one case and finish one in the other case."

"[...] my stay at the MFO was by far the best time in my whole scientific life. The impact on my scientific career was huge: - An OWP report I published was the basis for my habilitation in Germany. - I had the time to introduce myself in new areas of research. - I started collaborations with different researchers."

"The Oberwolfach Workshop had a huge impact on my scientific career. I had an opportunity to meet in person so many people in my area of research, including several with whom I've moved on to have several joint papers and many more from whom I've received important professional advice and seminar invitations. The talks exposed me to many possible topics related to my research program. The ideas and contacts I've initiated during my MFO stay have powered my research program for several years."

"[...] My first visit was before I received my PhD and my last was after I had become Professor. Along the way, the interactions at Oberwolfach inspired my research [...] Thank you Oberwolfach."
More impressions can be found in the reports of former Oberwolfach Leibniz Fellows. Furthermore, in our annual report of 2016 we published an interesting interview with Eleonore Faber.